Skip to content
Olgani's Powerful synergy between probiotics, botanicals, and minerals offers complex care for teeth and gums. All while supporting oral microbiota. The natural toothpowder helps to prevent dental plaque & cavities with the promise of a breath-freshening experience, in an environmentally-friendly container.
Pre & Probiotics – a powerful team, that elevates natural oral care to new heights!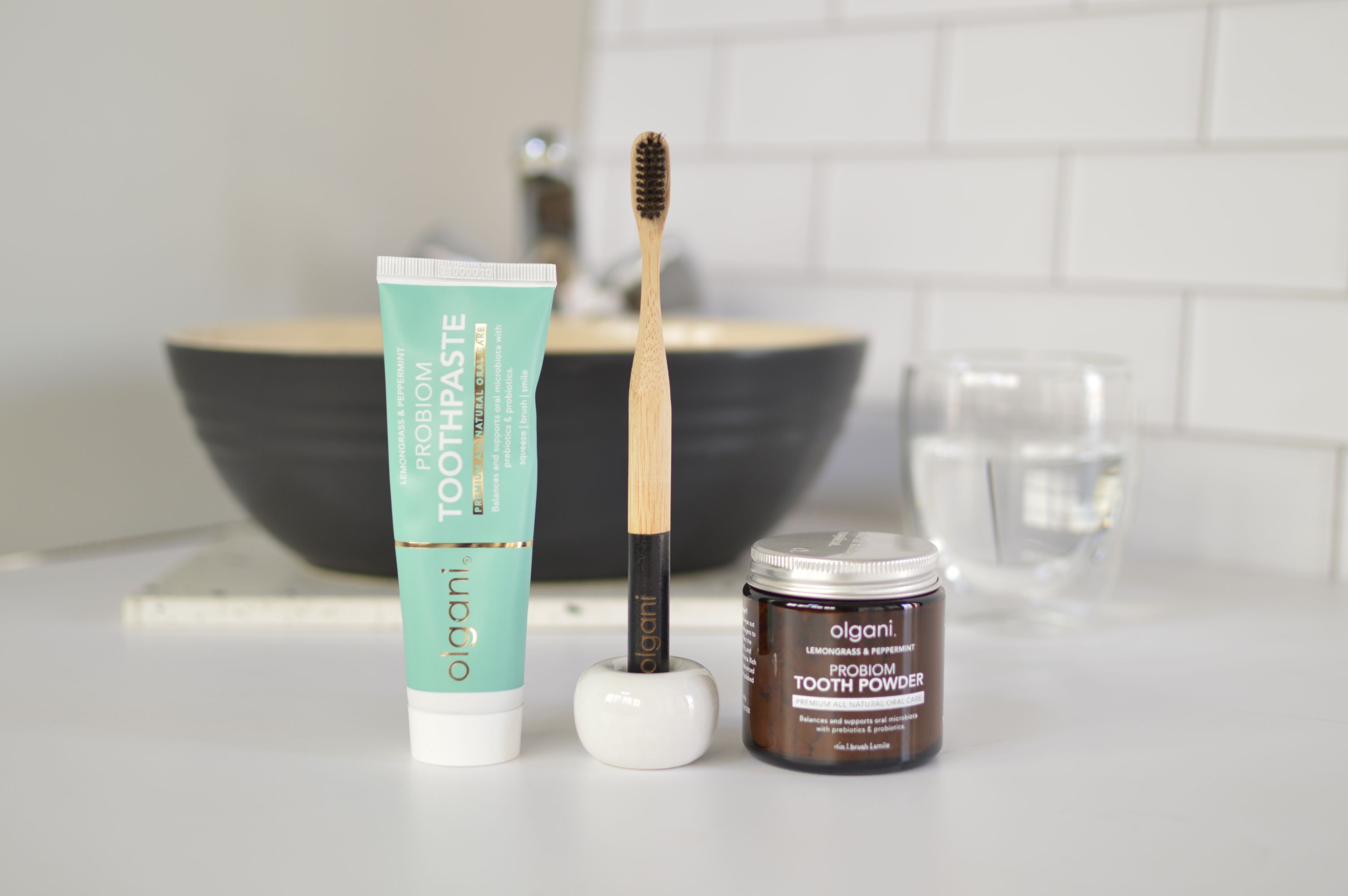 About Probiom Tooth Powder
Probiom Tooth Powder is a new addition to the natural oral care range – the first South African tooth powder with Probiotics & Prebiotics. Olgani Probiom Tooth Powder offers complex care for teeth and gums. With this, it harnesses the health benefits of the strong oral microbiota.
Why Probiotics in oral care?
The healthy oral cavity is home to hundreds of, microorganisms that protect us from disease. Robust and balanced microbiota supports natural functions of the body, promoting health and longevity.
Probiotics and Prebiotics in oral care products fortify the microbiota. Providing a natural defense against pathogens responsible for oral problems.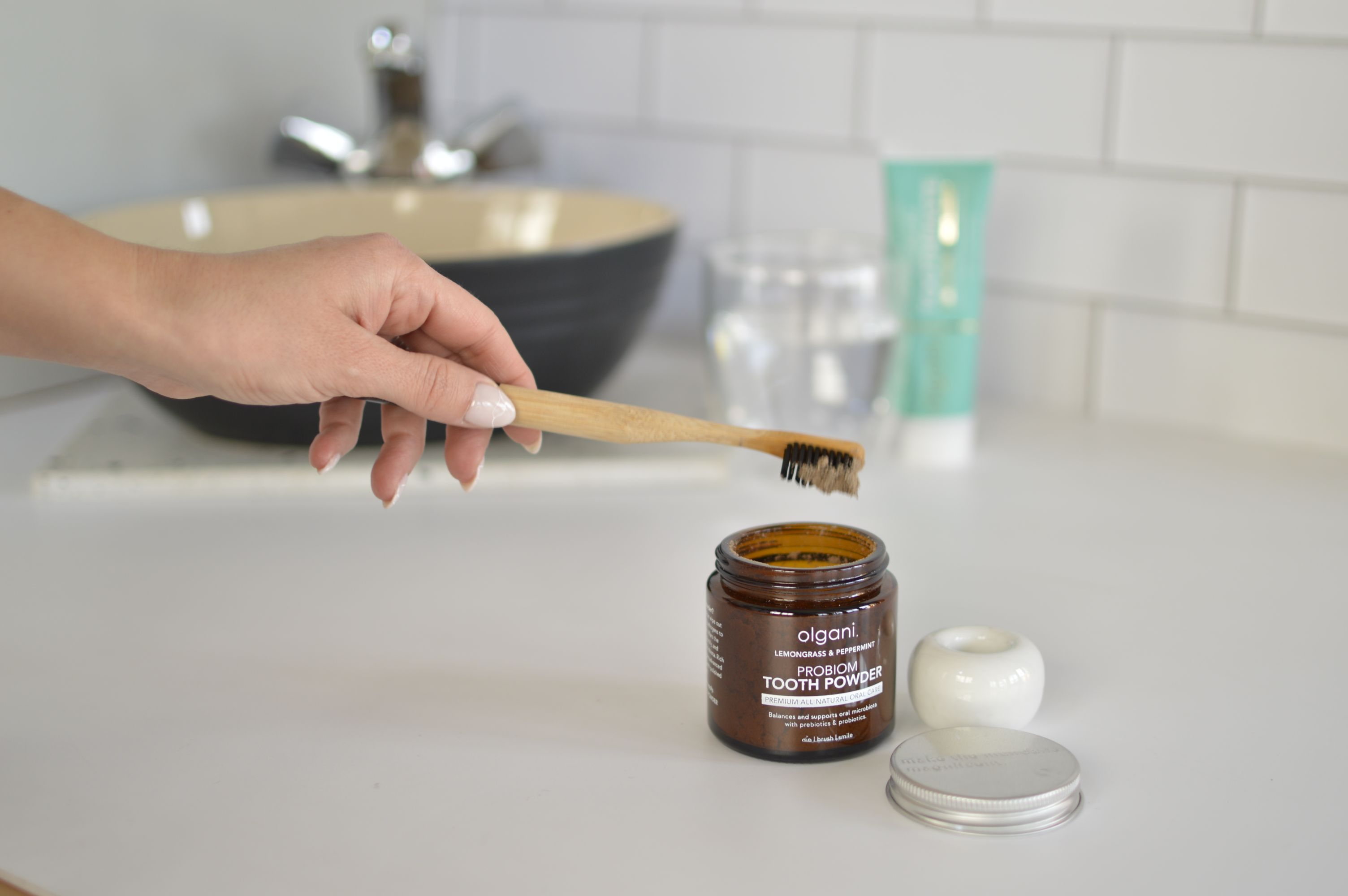 Some of the benefits of probiotics for oral health are:
Protect the oral cavity from invading pathogenic microbes by competitive exclusion
Prevent cavities by balancing the pH of the mouth
Produce bacteriocins that fight cavity-causing bacteria
Improve the quality of saliva
Prevent halitosis
Reduce dental plaque
Reduce inflammation and bleeding of the gums
A powerful, non-abrasive blend of probiotics with botanicals and natural minerals to control dental plaque build-up, support tooth enamel remineralization and strengthen gum tissue.
Probiom Tooth Powder is free of fluoride, glycerine, sorbitol, artificial preservatives, GMOs, taste enhancers, dyes, abrasives, foaming agents, titanium dioxide, artificial sweeteners, and fillers- Sheesh, it's a mouth full, I know.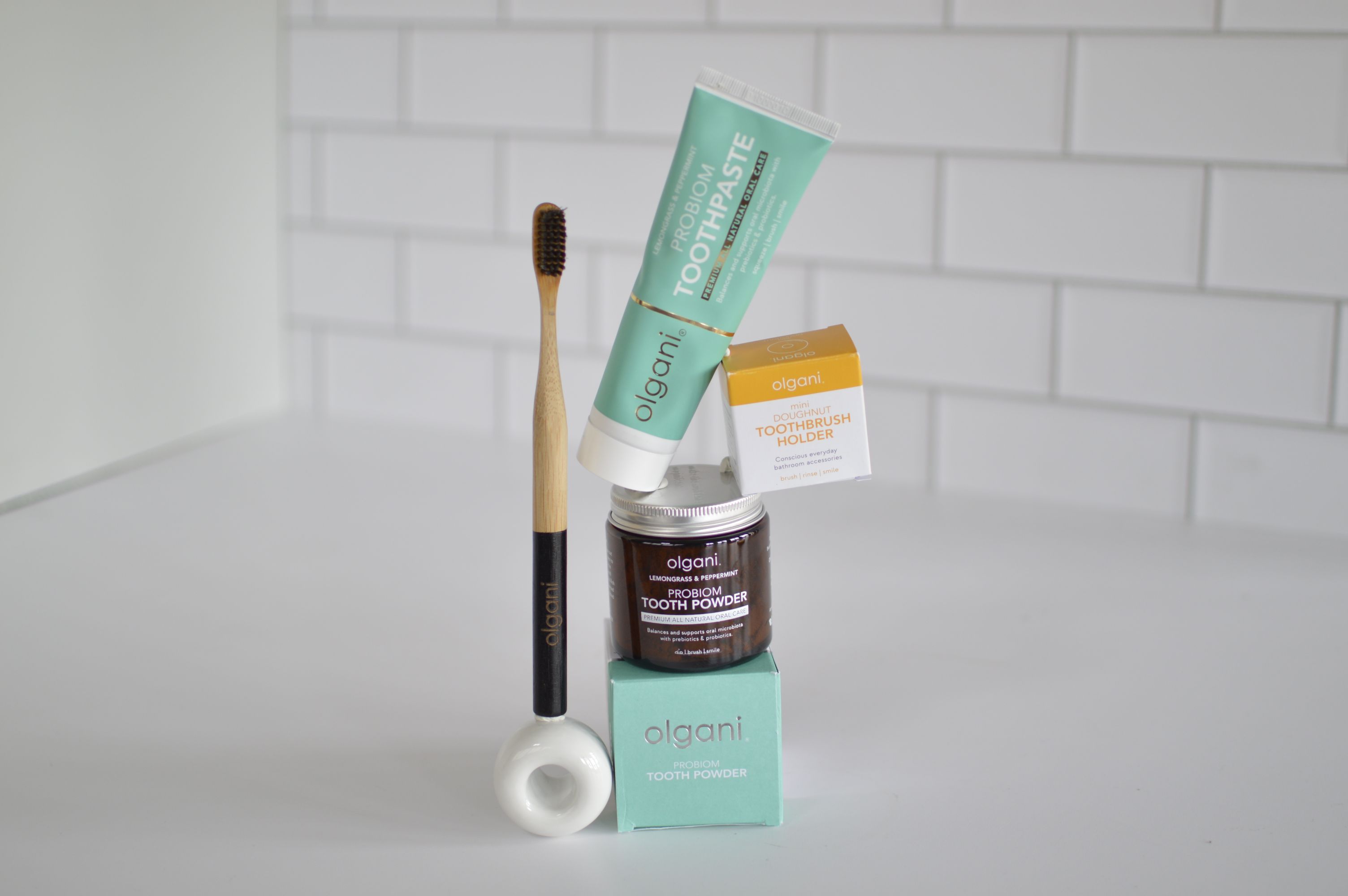 Packaging
I love that Olgani is 100% environmentally friendly both inside and out. The Toothpowders are packed in a planet-friendly glass jar, with a recyclable aluminum lid and a beautiful compostable box.
Experience
It's different and takes some getting used to but it is INCREDIBLE. Forget any routine you may be accustomed to and be invigorated by the experience that will leave your mouth feeling extremely clean. You will probably be running your tongue all over your pearly whites because it will feel that good. Above all, your teeth will sparkle and your breath will be deliciously fresh.
GIVEAWAY
Another Giveaway! What!
Here is your chance to jump on the Olgani train!
A brand that I personally use and absolutely LOVE! We have 3 hampers up for grabs!
HAMPER DETAILS:
Probiom Tooth Powder
Probiom Tooth Paste
Mini Doughnut Stand
Biodegradable Toothbrush
Giveaway entries on Instagram or Facebook will be accepted:
1 Tag a friend
2 Share to stories
3 Like this post
That's it!
Giveaway ends on 29 July 2022.
Winners will be announced and contacted on Instagram Stories.
Good Luck!