I wish Halloween was a big deal here in South Africa like it is in the States. Why hasn't it become a big deal here anyway? Yeah, I guess there is the occasional house that decorates and turns their house into a haunted one. Oh and the trick or treating for the little people within complex's which sometimes doesn't end well for the little guys as people refuse to open their doors -losers…
Anyway, my point is Halloween should become a thing and this year I've decided to treat my fellow co- workers at the office.. I'll throw in a scare or two,  It is Halloween after all.. then I'll probably get fired. We will see how the day plays out.
With help from the awesome Oh Happy Day folks, Iv got plenty of treats to give and get my craft fix aswell!
1.Spooky Owl Treat Box -Download template here.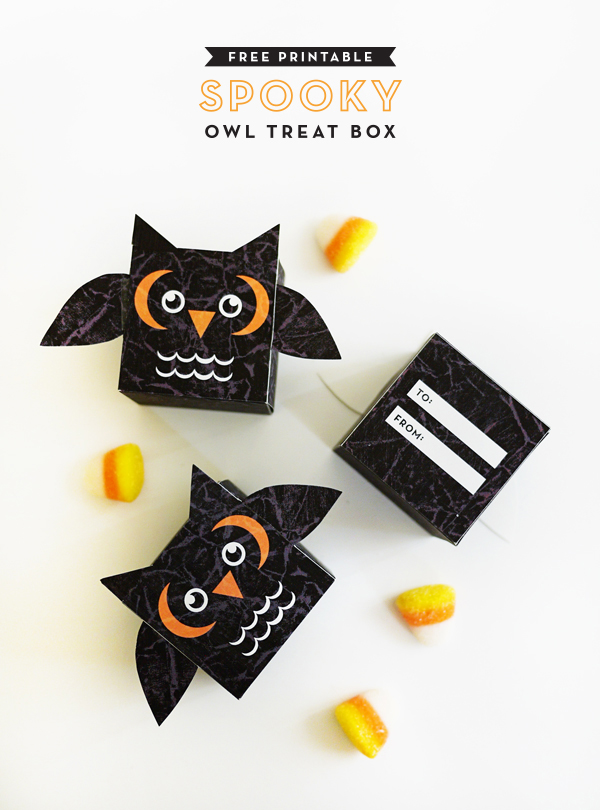 2. Ghost Treat Box– Download template here.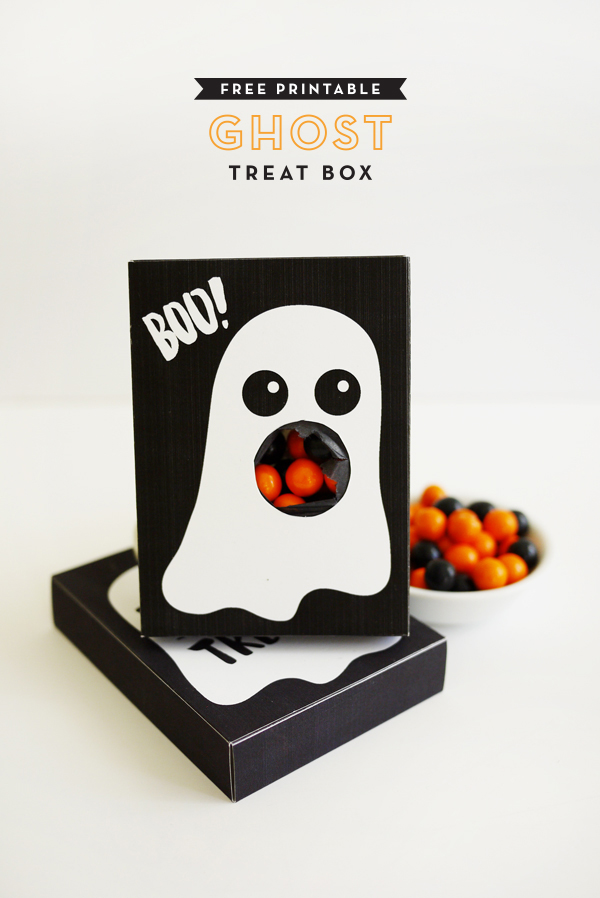 3. Spooky Pumpkin Boxes– Download template here.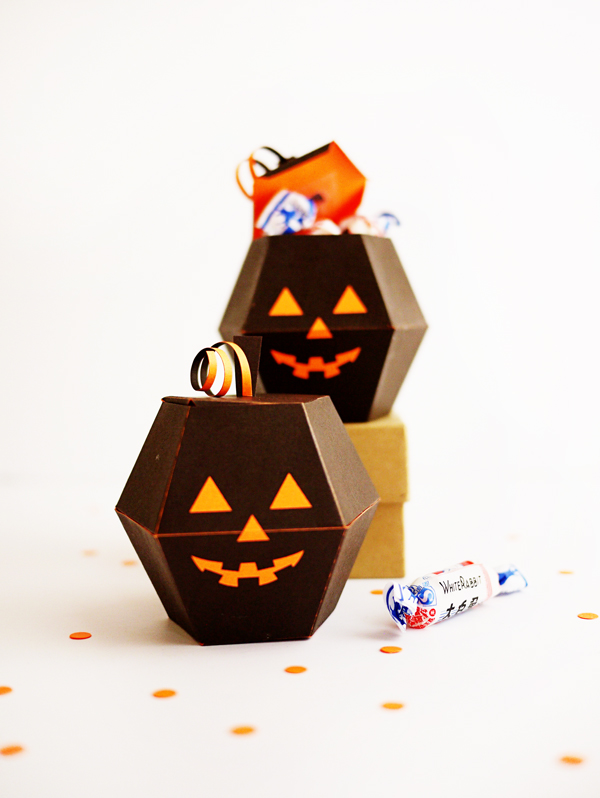 Happy Halloween everybody!
XX