Over the weekend we celebrated my cousin's 1st wedding anniversary. In our family, we have a tradition where we steal the cake topper from the wedding cake on the day of the wedding and give it back to the happy couple 1 year later. It's a really fun way to surprise the couple and treat them to a day out on their anniversary.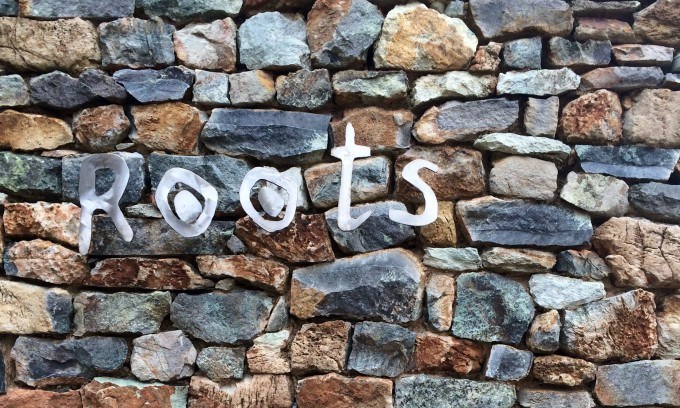 We decided to treat them to a rather fancy dining experience at the beautiful Forum Homini- Roots Restaurant. Located on Krugersdorp, it's really a hidden little gem in the amoungst gorgeous tranquil wilderness.
Our meal consisted of a carefully orchestrated menu of 6 beautifully presented courses along with each serving of the dishes, our enthusiastic waiter gave us a briefing of what was placed before us as we "oooo-ed" and "aaaa-ed" at every dish. You would think that gourmet meals wouldn't fill you- well it does! By the end of the dining experience we were all stuffed!
Our lunch began with a little taste-bud teaser; that being a chunk of Ostrich, mixed with vegetables, nuts and a vinaigrette- For someone who isn't a fan of any meat other then beef or chicken, I sucked it up and tried ostrich for the very first time! (If your going for the full experience then you have to put aside your dislikes and try everything- it's worth it , trust me)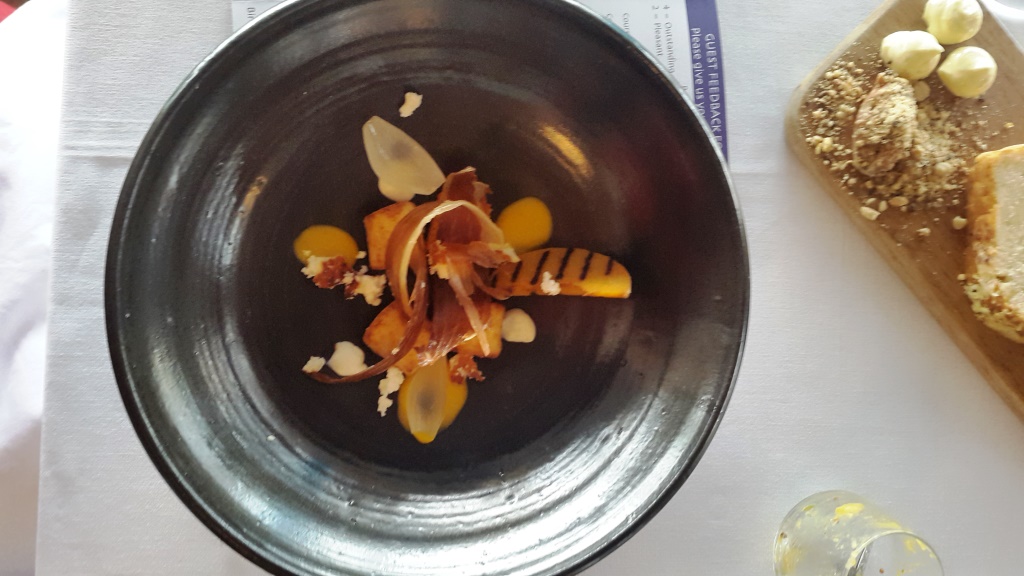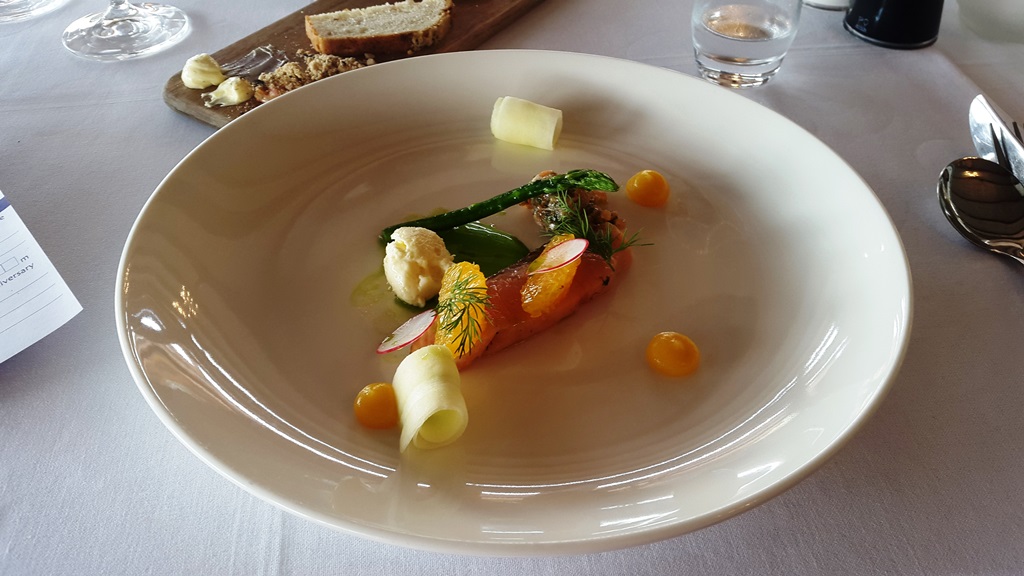 Dish #3 was another first for me. I had never eaten duck before and swore I never would. Never say never…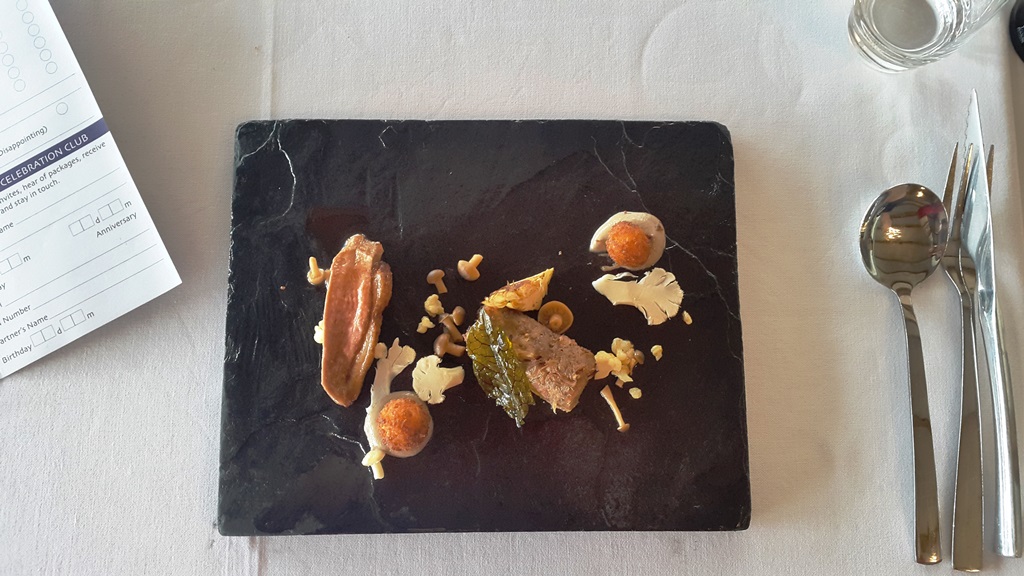 The next dish was amazing! The beef just melted in your mouth and the ingredients combined was just a burst of flavor in your mouth!
Now this is living it up -a pre-dessert before the main dessert which was just divine! The Coconut snow Sorbet is EVERYTHING!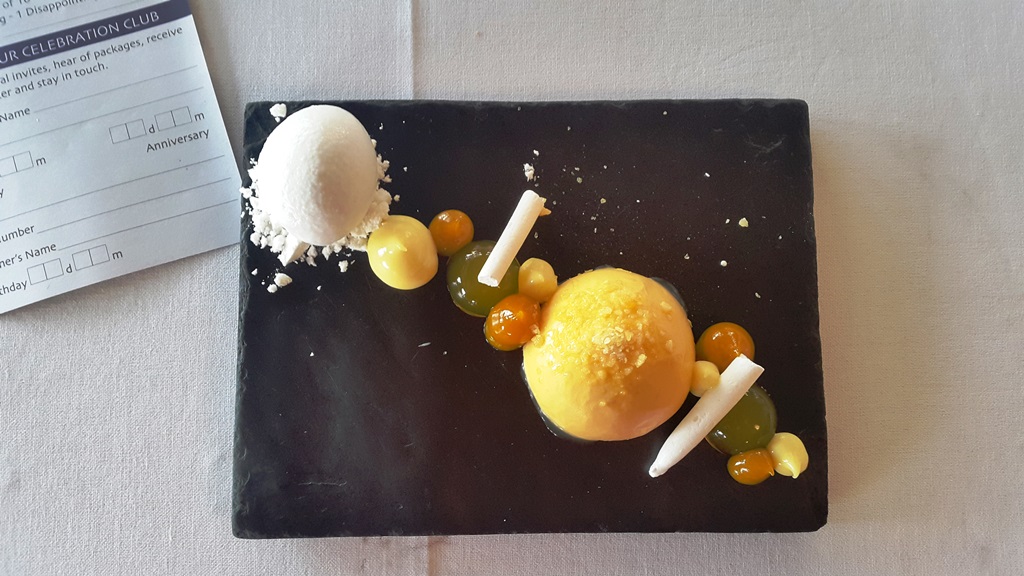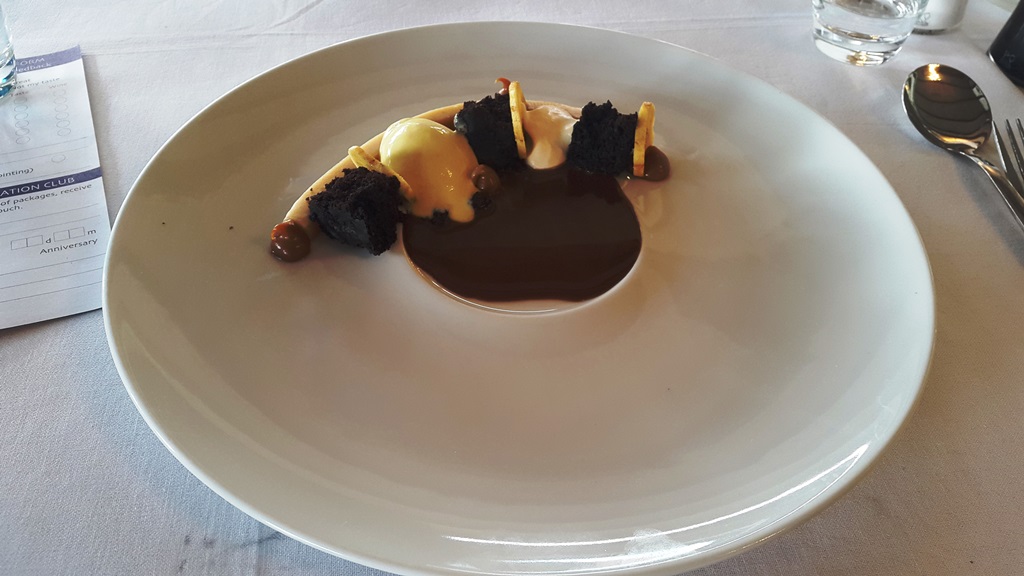 We all agreed that the last dish was everyone's absolute favorite!, but all in all, the whole experience was stunning! With great company and great food, you just cant go wrong! I would highly recommend a fine dining experience at Roots Restaurant for any occasion!
For more info, see below:
Restaurant Name:   Roots at Forum Homini
Website:                    http://forumhomini.co.za/
Phone Number :      +27 11 668 7000  
Location:                   Letamo Game Estate, Kromdraai, R540 (Off N14), Mogale City, Gauteng, 1732
Your welcome…
Save