I have been having fun in my kitchen lately in terms of baking up storms of deliciousness! I had been wanting to make chocolate cups for such a long time since I had seen them on Gypsea_Lust (She is gorgeous and her photos are magnificent!) Insta stories that I finally gathered my ingredients and tried it!
With a few additions to the recipe, they actually came out pretty damn good if I say so myself! So because I had such great feedback from my Insta fans, I thought I would share my recipe here for you to try!
If you not a dark chocolate fan, then you probably won't be a fan of these chocolate cups as they have a very dark chocolate taste. But give it a try, you might surprise yourself!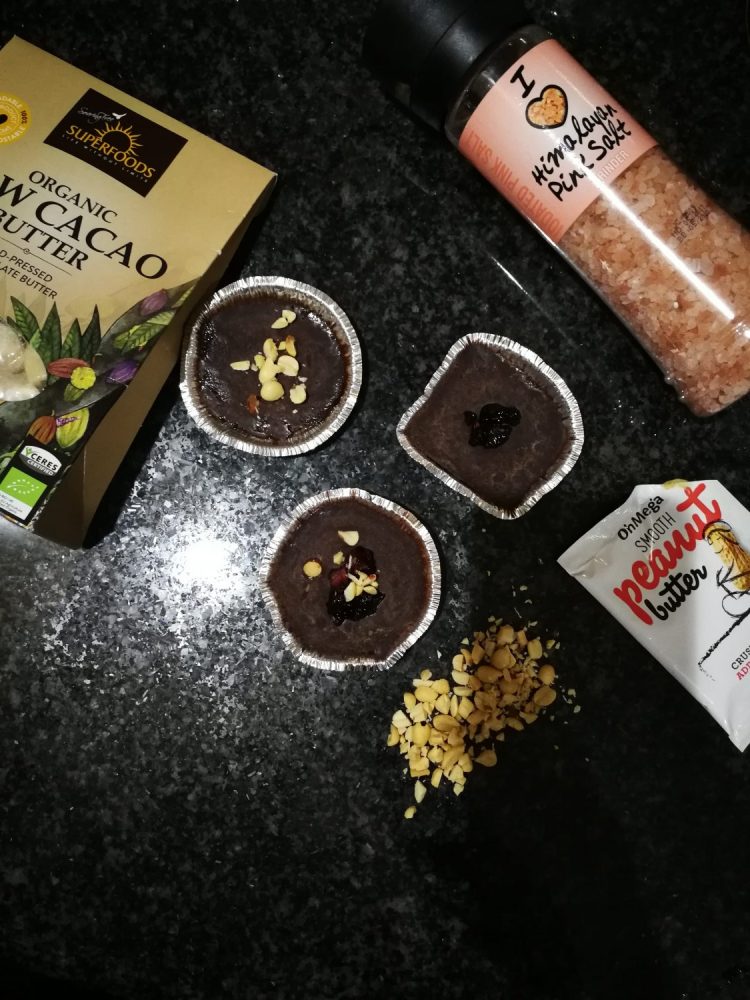 Raw Chcolate Cups- Guru Style
Ingredients:
100g raw cacao butter, melted over a double pot
Half a teaspoon coconut oil
2 heaped Tablespoons cacao powder
1/4 teaspoon himalayan salt
1 ½ tablespoon of honey (add more or less to desired taste)
40g (2 heaped tbsp) natural peanut butter or almond butter
Various toppings- Peanuts, conconut flakes, rasberries, whatever your heart desires!
Mini pie foil tins
How to make:
1. Begin making the chocolate mix. Stir all the chocolate ingredients together, (all other ingredients except the peanut butter) over a pot of boiling water in a glass bowl (bain-marie style) spoon 1/2 of the mixture into foil cups (approx 4), stirring between each spoonful to prevent honey setting on the bottom.
2. Place moulds in the freezer to set for 5-10 minutes.
3. Remove moulds from freezer and spoon 1 heaped tsp of peanut or almond butter (or both) in the centre of each. Using the back of a spoon spread the peanut butter into a disk that is slightly smaller than the diameter of the chocolate base.
4. Add some toppings if you want them inside the centre of the cup too, or just leave it plain.
5. Spoon the remaining chocolate mixture into the cups, ensuring the peanut butter layer is covered.
6. Place in the freezer for 5 minutes.
7. Remove from freezer to top with coconut flakes/ peanuts/ rasberries etc.
8. Place back in freezer to set
9. Enjoy!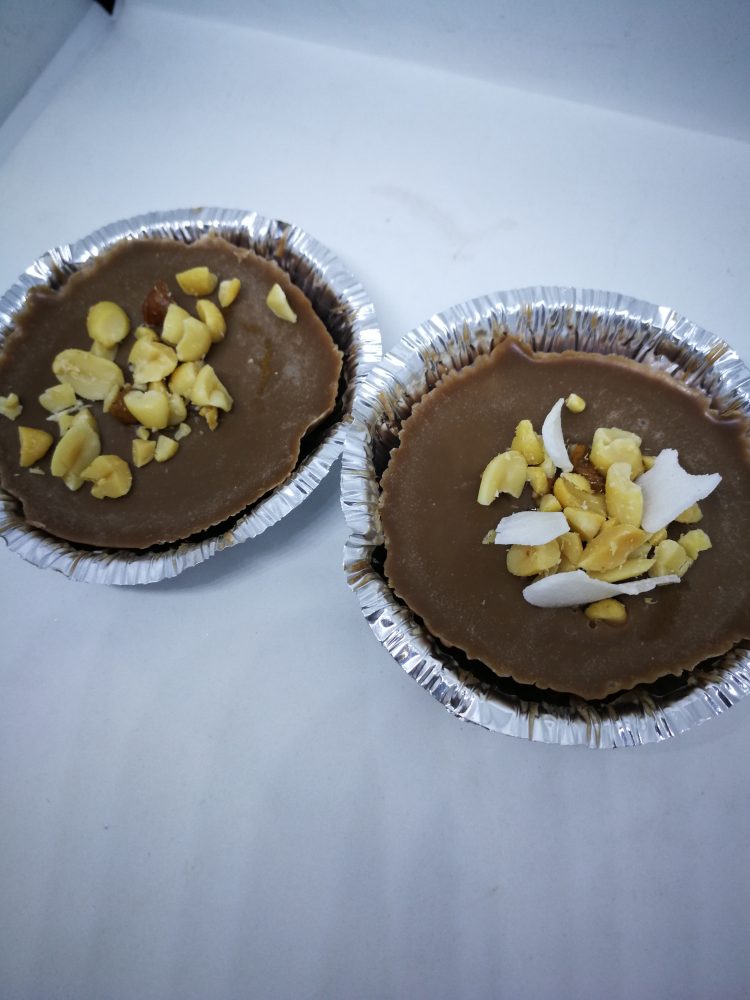 Notes:
I had purchased all my ingredients online from Faithful to Nature. The Raw cacao butter is pricey but it's so worth it! As for the chocolate cacao powder, I used the Nestle Cocoa.
The chocolate will begin to melt quite quickly when removed from the freezer in warmer climates. Store in the fridge or freezer. Eat straight from the fridge or freezer!
If you want a version that doesn't melt so quickly, try replacing the coconut oil with additional cacao butter as it has a much higher melting point.
Rich and chocolatey! Enough to curb any sweet craving.