Finding more ways to incorporate tea into my day has been the inspiration behind this post. I have been a tea lover for the longest time and today we talking about everything tea!  I was thrilled when Everything Tea wanted to send over some of their loose Tea's to try. Being down and out for a week, it was the perfect opportunity to really sit and enjoy the blends of goodness and practicing good tea meditation.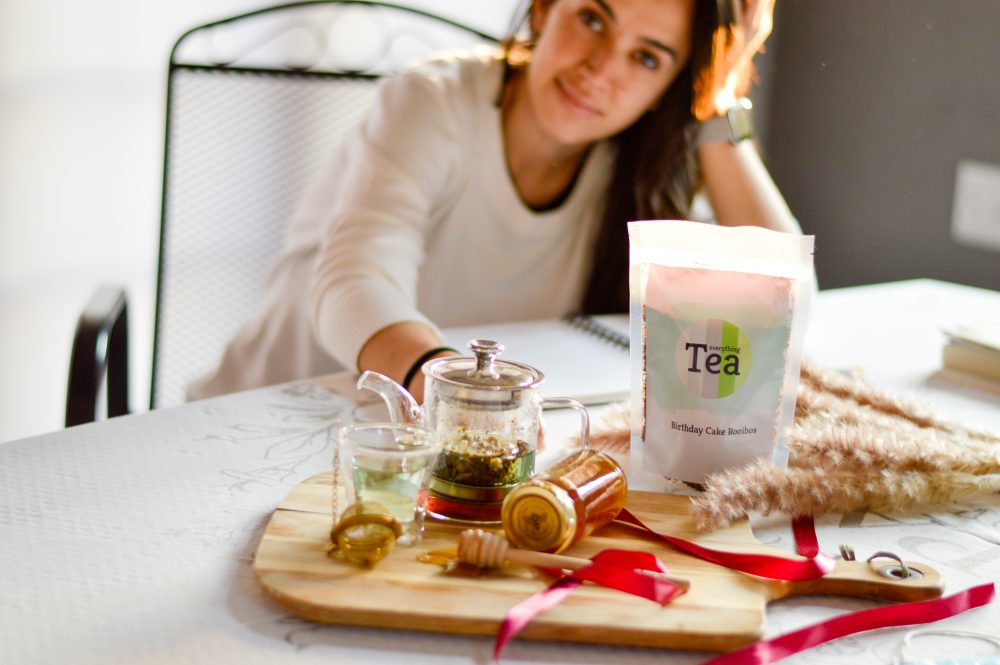 What's in the Box?
The lovely team over at Everything Tea, asked which tea's I wanted to try. There is sooo much to choose from but I settled on the Birthday Cake, B(l)eauty Sleep, and the Glow tea blend They went above and beyond and included a beautiful cup with a tea diffuser and delicious honey with a honey dipper.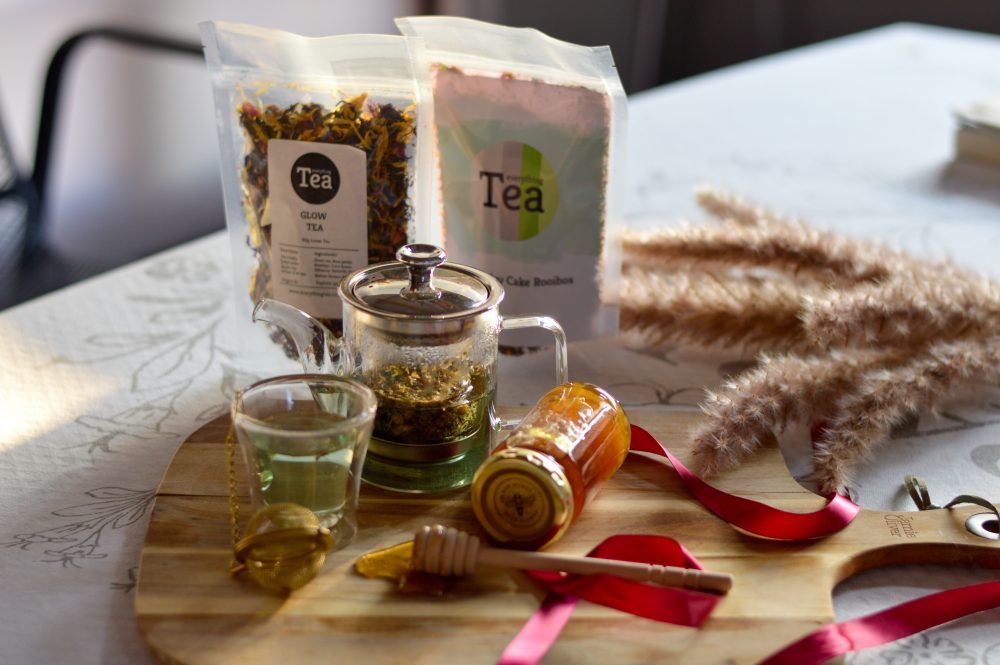 So.. What's the Tea?
Birthday Cake Rooibos -Sweet, bold, and delicious. Guys, it's just so yum! I love rooibos tea and with sprinkles added to the mix, it just makes it even tastier! It really is a sweet sensation and perfect to curb any sweet cravings!
B(l)eauty Sleep-Having a restful and peaceful sleep can be quite a challenge for most people. If you are struggling to fall asleep, then B(I)eauty Sleep blend is the perfect match for you. Packed with soothing ingredients like Butterfly Pea, Chamomile, Lemon Balm, and Valerian Root, this blend chills you out to the max! As someone who suffers from night terrors, this blend has certainly helped minimize them in a substantial way. The taste of the blend itself is unique and takes a bit of getting used to but the benefits of it have been incredible!
Glow Tea- Revitalize your skin and body with Glow tea blend, specifically formulated with skin beautifying botanicals. If you are a fan of green tea, then you will love this blend. The smell itself is so therapeutic.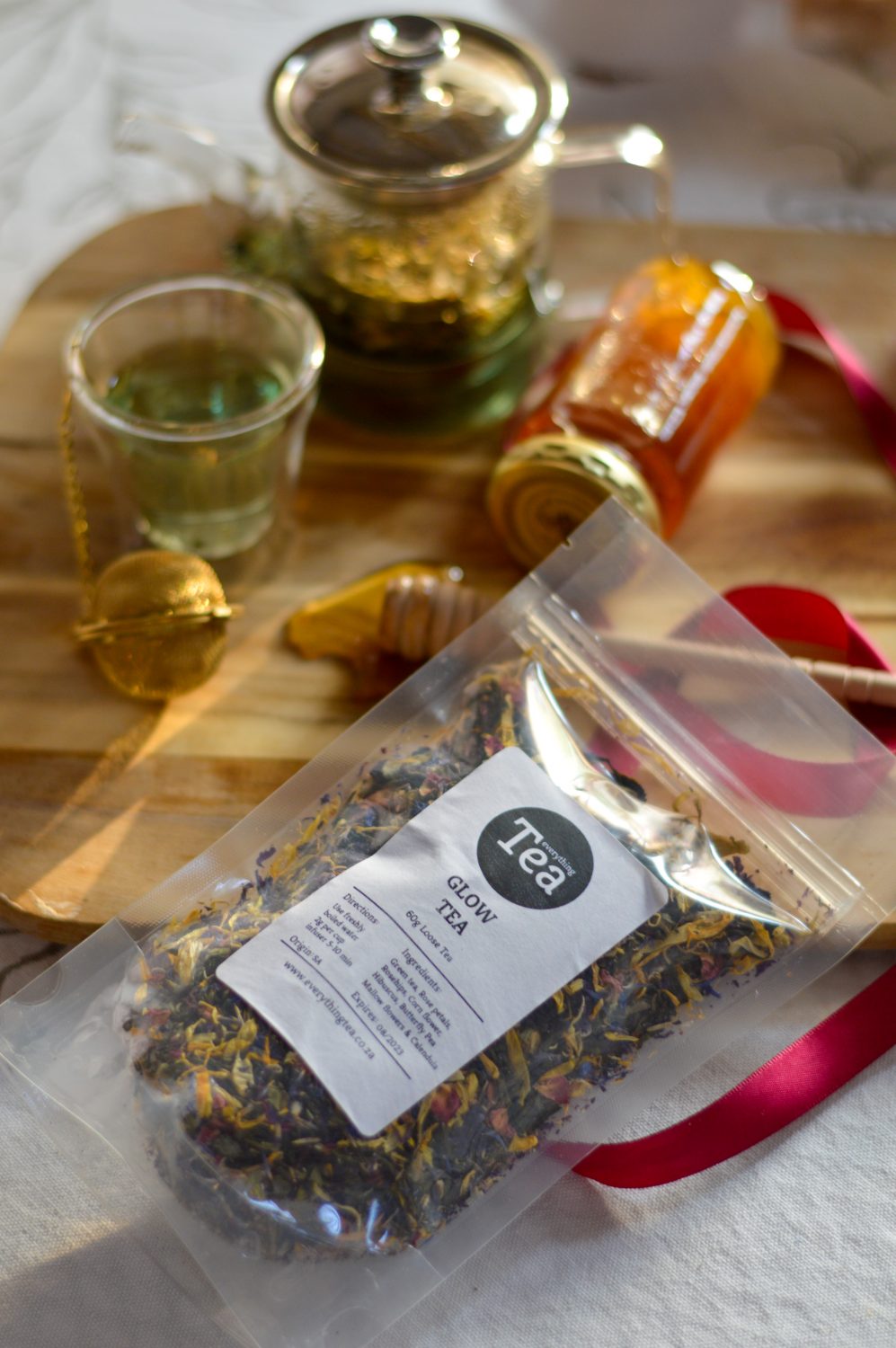 Overall Thoughts
If you are a tea lover like I am, then I think you will honestly take your taste buds on a journey with all the delicious blends that Everything Tea has to offer. They too have beautiful gift sets that would be the perfect gift for any tea lover!
Click here to shop!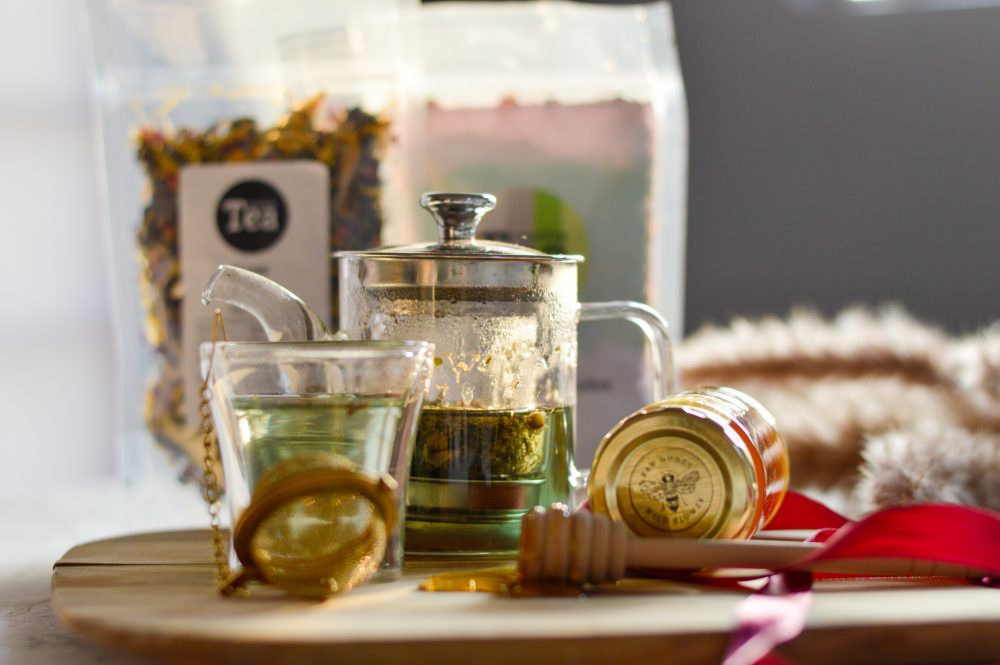 *TradeExchange