Do you love organic, cruelty-free skincare products? Let me introduce you to SKINFRÉSH -Organic Skincare
Skinfrésh is a South African face and body care range. Skinfrésh products are organic, cruelty-free, vegan and all products are plant-based and free from harsh chemicals, artificial fragrances, and colourants. The range is formulated for all skin types and ages. Skinfrésh believes that it's all about skin health. And healthy skin = beautiful skin.
All the formulations are carefully put together taking all the properties of each oil, butter, and essential oil into consideration to treat your skin no matter your age or need.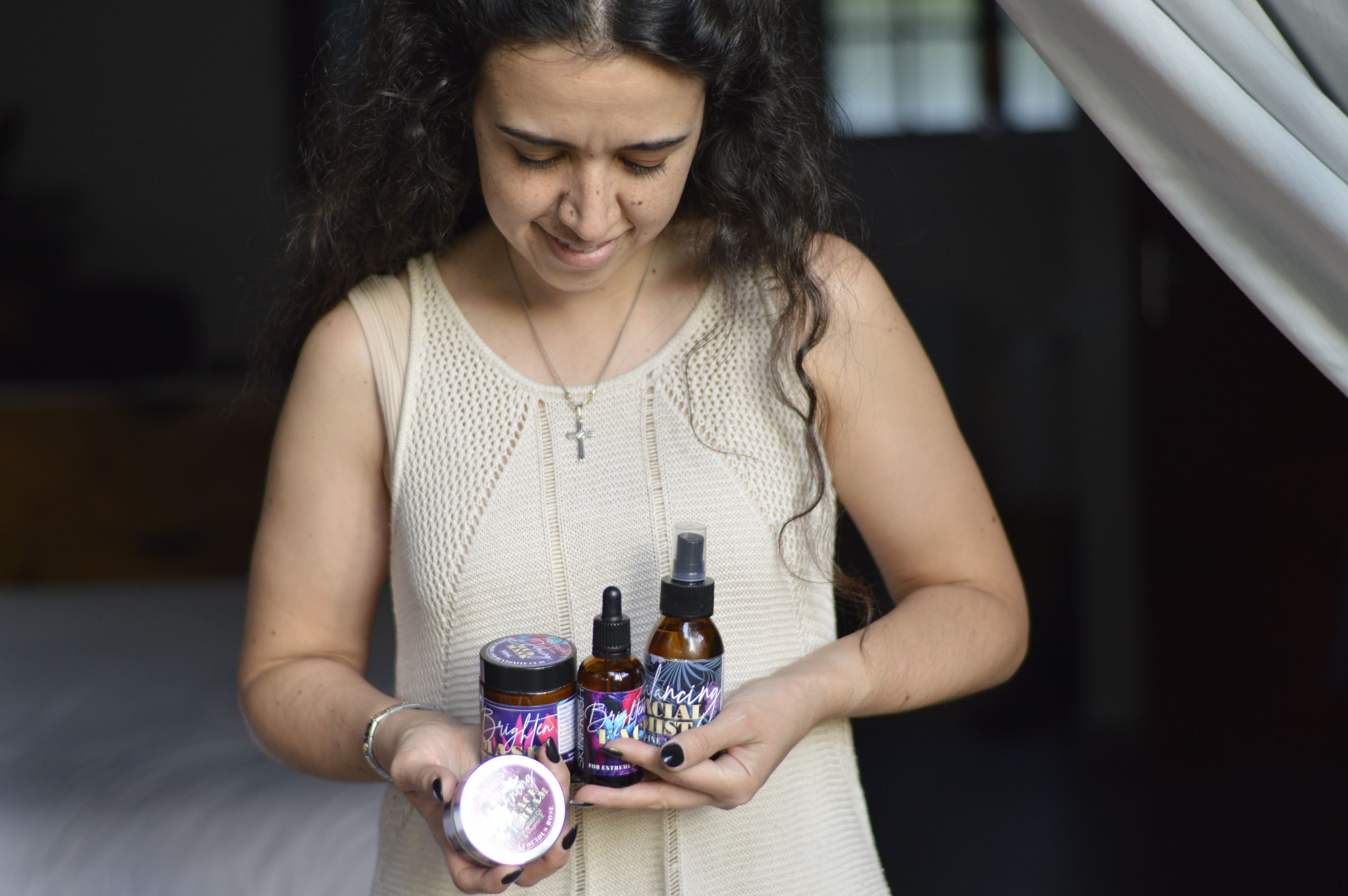 I received some gorgeous products that I simply cannot wait to share with you!
The Goodies

Talk about eye-catching- WOW. Although it's not like your ordinary basic, neutral skincare packing, the SKINFRÉSH brand is bright and bold and simply beautiful, just like it's contents.
We trialed the Balancing Facial Mist, Face Cream, Detoxifying Mud Mask, Exfoliationg Clay Cleanser & The Brightening Face Oil.

Organic Love
Starting with the skincare regime-
Exfoliating Clay Cleanser
Detox Mud Mask
Balancing Facial Mist
Morning Face Cream
Brightening Face Oil
There are so many other ways you can use these products!
Organic Ingredients- Highlighting my favorites
Face & Eye Oil is extremely hydrating with brightening properties. Using a good facial oil on acne-prone skin can be life-changing. The reason for this is.. a pimple is basically dead skin cells and oils (sebum) mixed together that clogs pores. I experienced absolutely no breakouts!
Ask yourself this, does oil and water (water-based product) mix? No it does not. Do oil and oil mix? Yes, it does. So, by applying the facial oil will ensure that the oil mixes into the clogged pores withdrawing and cleaning out impurities.
Why we love it
Jojoba oil mimics skin sebum tricking it not to overproduce oil. This balances oil production in the skin.
Treats dryness, skin inflammation, dark spots, and scars.
Anti-Aging, Anti-Bacterial Anti-Wrinkle
Softens and smooths the skin.
Helps inhibit melanin pigmentation.
Evens out skin tone and texture.
Skin Brightening properties thanks to citrus oils.
Anti-Oxidant
Extremely hydrating
Morning Face Cream with Rice Bran Oil A creamy Facial Moisturizer that is packed with Vitamin E to fight signs of aging and fine lines and wrinkles. The main ingredient, Rice Bran Oil.
This oil is known for the use of ancient Japanese and Chinese women. (Korean beauty vibes? – I'm in!) Rich in essential fatty acids, trace elements, vitamin E, and mineral salts, rice bran oil helps moisturize the skin and promotes skin microcirculation. Rice bran oil has healing, restructuring, soothing, cicatrizing, repairing (reduces skin inflammation), and decongesting properties.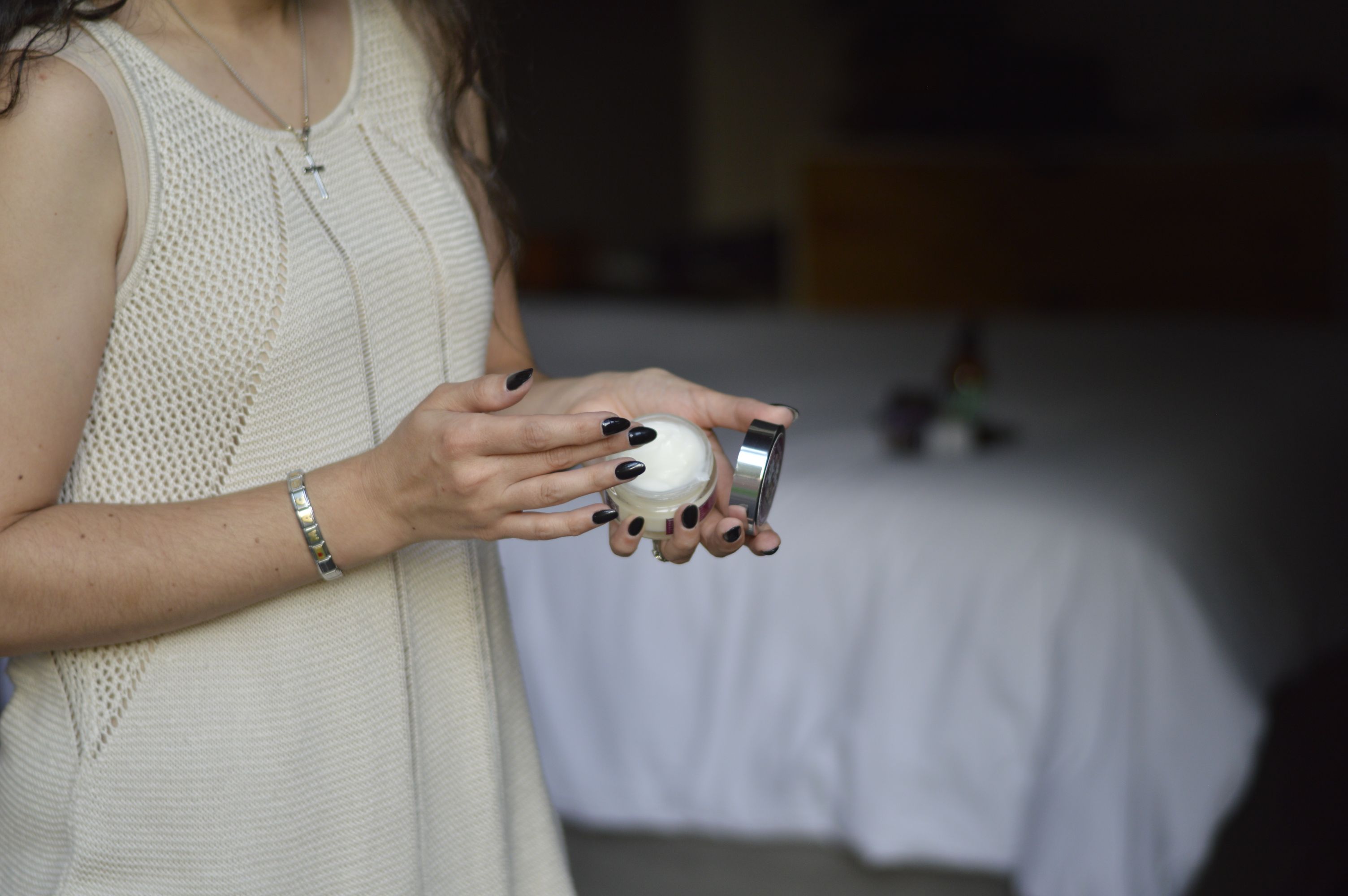 Why we love it
It deeply hydrates for soft smooth skin. Enriched with nutrients to protect skin and feed skin cells.
Balancing Facial Mist (Toner). This is high astringent. Soothes tones and hydrates. Balances PH in the skin. Properties of active ingredients:
It balances skin's natural oils.
Can help reduce the look of temporary redness.
Naturally hydrating.
It has antioxidant properties that nourish and protect the skin.
Helps prevent fine lines and wrinkles and diminish the look of existing ones by keeping the skin hydrated.
Witch hazel has many benefits for the skin, including relieving inflammation, tightening, and minimizing the pores.
Rich source of antioxidants and vitamins that help protect your skin.
Soothes and repairs skin irritations.
Aloe Vera to soothe and treat skin can be used as an after sunburn spray
Use in between workouts, to hydrate and keep skin fresh and fed with nutrients.
Mud Mask with Bentonite & Kaolin Clay
This mask is clay-based (Bentonite and kaolin mixed) which makes a creamy mask. This will absorb all oiliness from the skin and withdraw impurities.
Properties of active Ingredients:
Clays to withdraw impurities from the skin.
Absorbs overproduced sebum (Oils) and regulates sebum production
Cleans pores deeply
Anti-bacterial, anti-fungal, anti-inflammatory properties.
Great for hydrating dry skin due to active oils
Protect your skin from breaking out.
Oxidizes Skin cells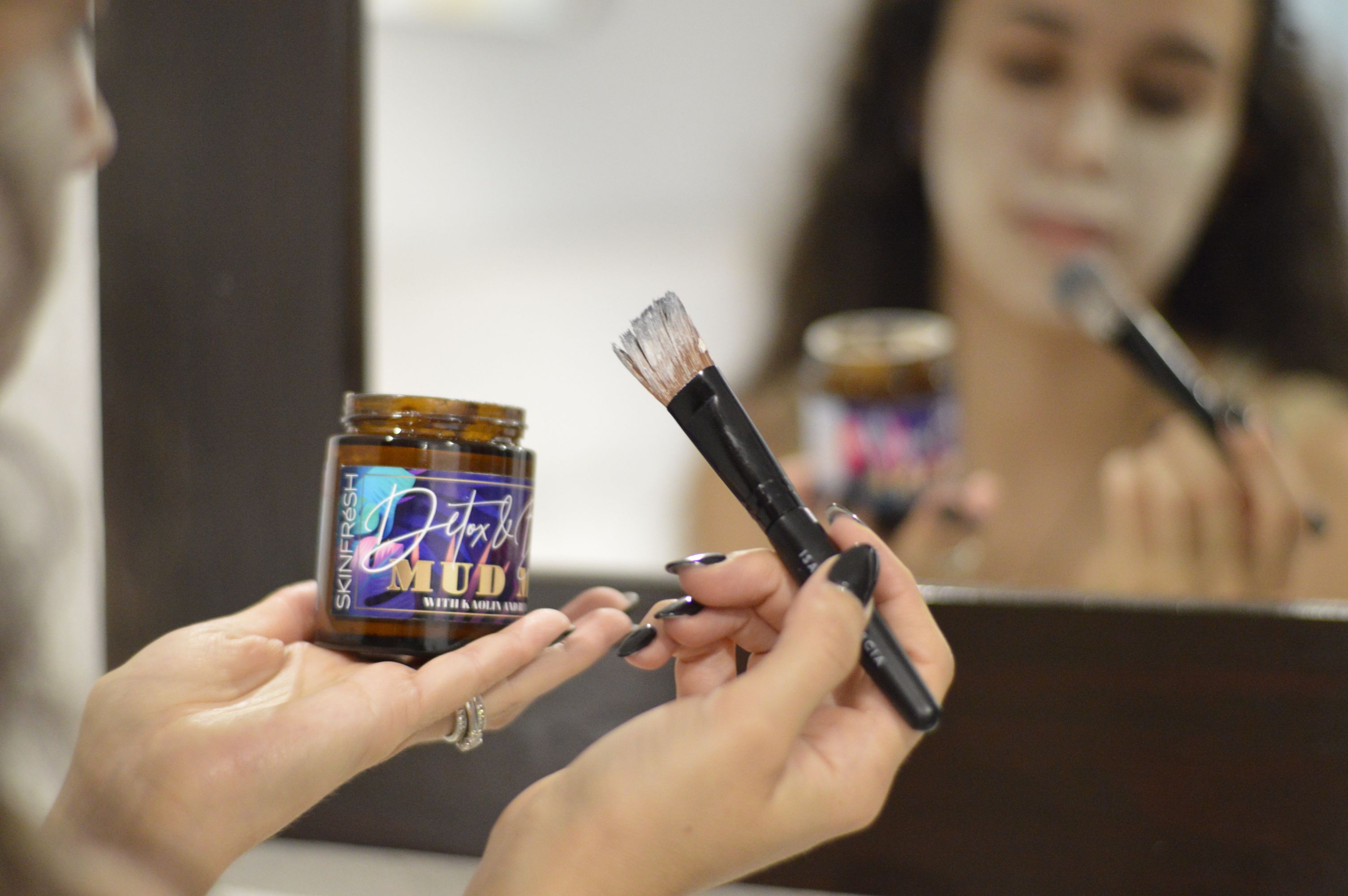 Why we love it
I was quite nervous trying this Clay mask as I had such a bad experience in the past. But I tried it and I loved it! This formula is super gentle on the skin and truly gives it a deep clean. This combined with the exfoliating mud, in the shower is magic!
Our Review
If you are looking for an at-home spa-like skin treatment then Skinfrésh is it. Sensitive skin gals need not worry, as the products are super gentle on your skin with no irritation. I was excited to learn that all these products can be used in different ways. Like using your facial oil as a makeup remover. Or by mixing all the above products, you can create an intense hydrating mask. I think that's what I like most about this brand. Products that are so versatile! It makes you feel like it's worth every penny spent.
All in all, SUPER impressed by these products and can't express enough of how spa-like quality the products hold. It's simply beautiful. xx
Shop the SkinFresh Range here.